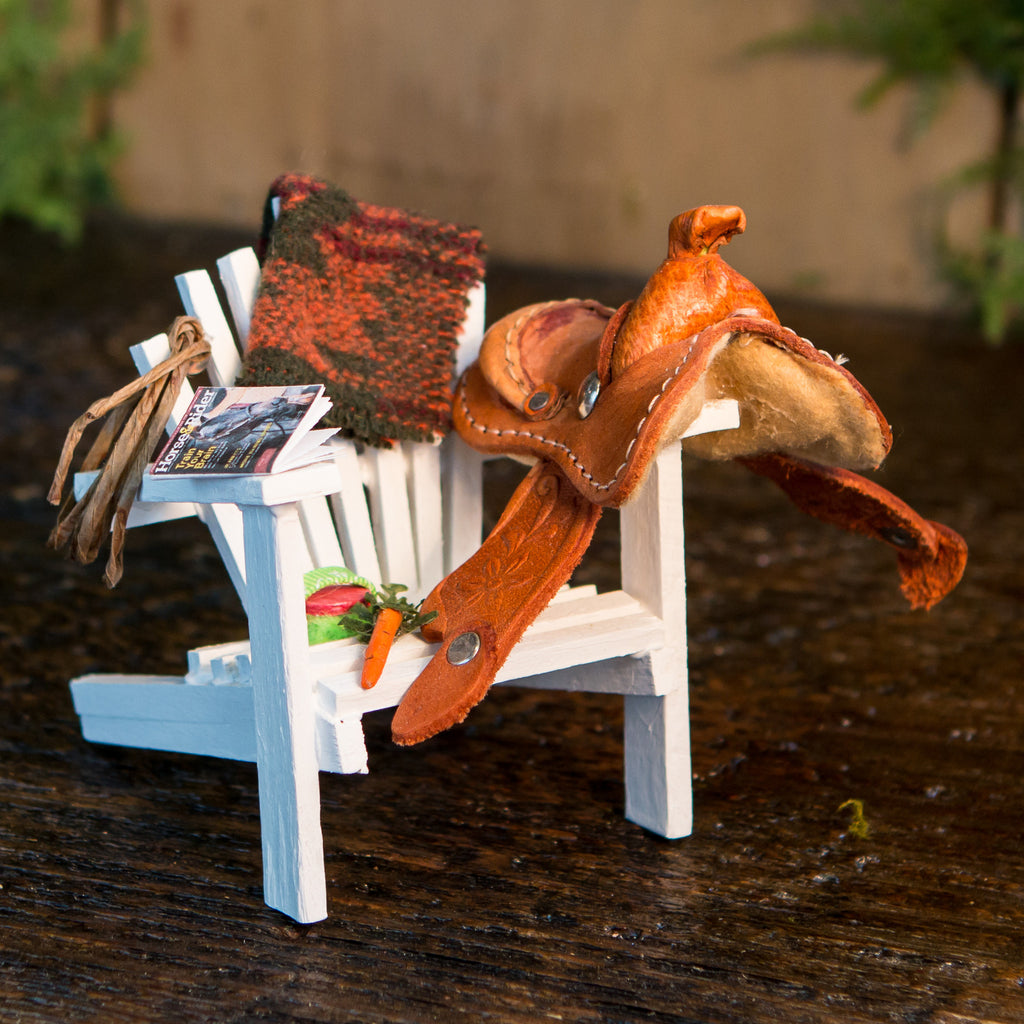 Horse and Rider Chair
Please visit our Etsy store to view our currently available creations!
WhiteMtnSmileMakers
https://www.etsy.com/shop/WhiteMtnSmileMakers
This chair is sure to please the horse enthusiast. This hand crafted 4" x 3 1/2" model of the real thing can be painted in assorted colors. Shows the bonding time a rider spends with an outstanding friend. Prepping for an outing, the chair has a horse blanket, horse brush, rope, western saddle, horse and rider magazine and of course a carrot (handmade) for their special friend.  
Back pack 2 1/2" x 1 1/2" 
Trail book 1"
Trail head sign 3 1/2" tall
Blanket - assorted colors will be made to compliment the chair color.
Saddle 3" long and 3 1/2 ' tall (not hand made - sourced)
Blanket 3" long
Carrot 3/4" long
Brush 1/2" wide
Magazine 1"
---
Share this Product
---
More from this collection